US and French
tax advice
Presentation
Located in Paris and having a real expertise in US and French tax aspects, the French law firm CABINET BRET-ZILLER focuses on tax matters related to individuals.
Driven by the desire of its founder, Delphine Bret-Ziller, French tax lawyer at the Paris Bar, specialized and qualified in US tax, the firm provides advice and/or assistance to Dual US/French Nationals and to US residents as well as to French tax residents who are US non resident aliens and have tax US and French related tax issues.
The firm has a dual expertise and a dual professional qualification in US and French tax. It will be able to advise you on US and/or French tax aspects by having an understanding and an overview of your situation.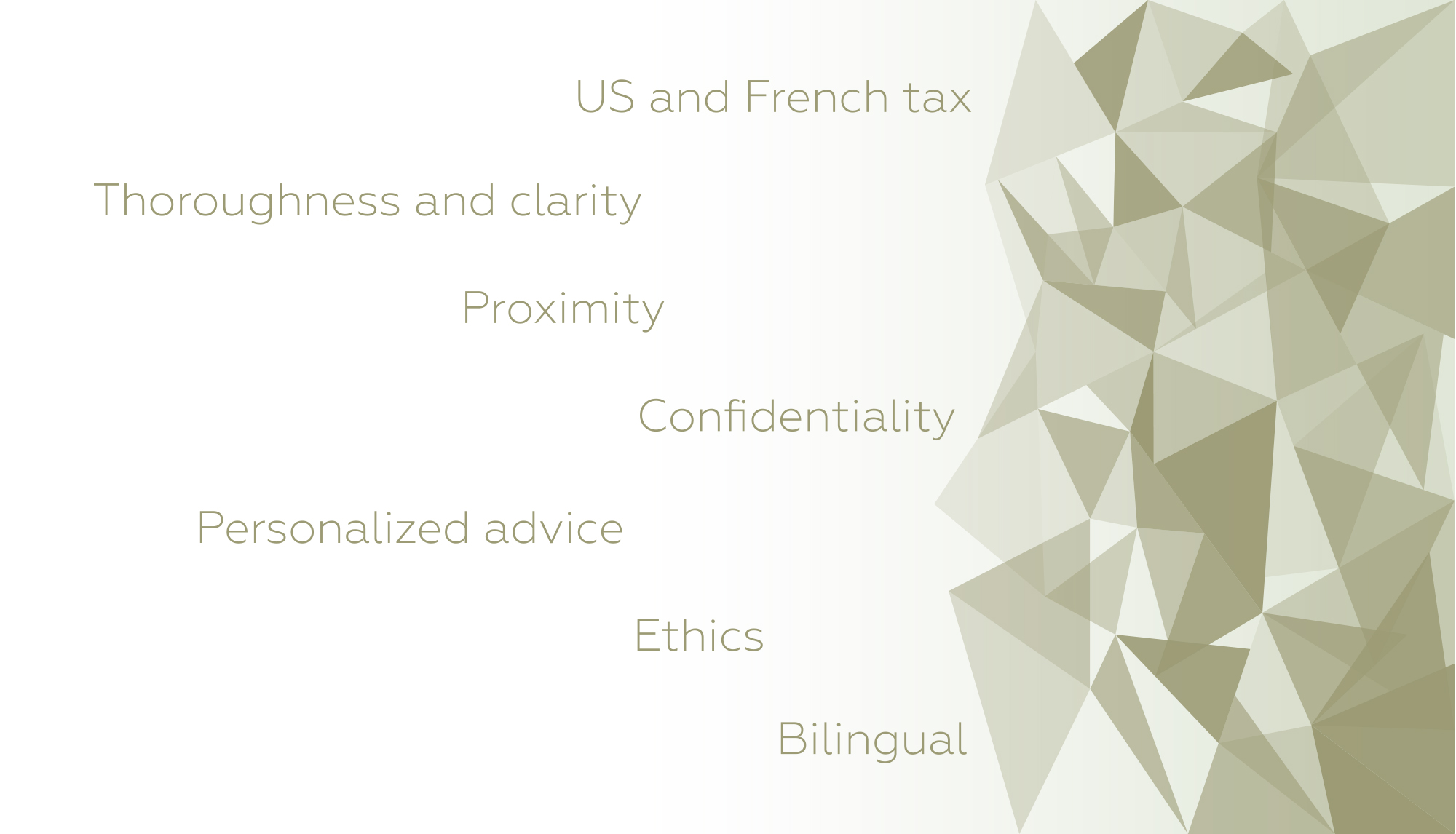 The firm provides advice, assistance and representation to individuals on US and French related tax matters. Specifically, it can provide you with the following services:
Conduct an audit of your tax situation to identify risks an non-compliance and opportunities (elimination of double taxation, special dispositions) under domestic law, case law and tax treaties

Provide you with tax advice and assistance on your tax obligations

Provide you with tax advice, assistance and representation in the context of a regularization of your tax situation with the US and/or French tax authorities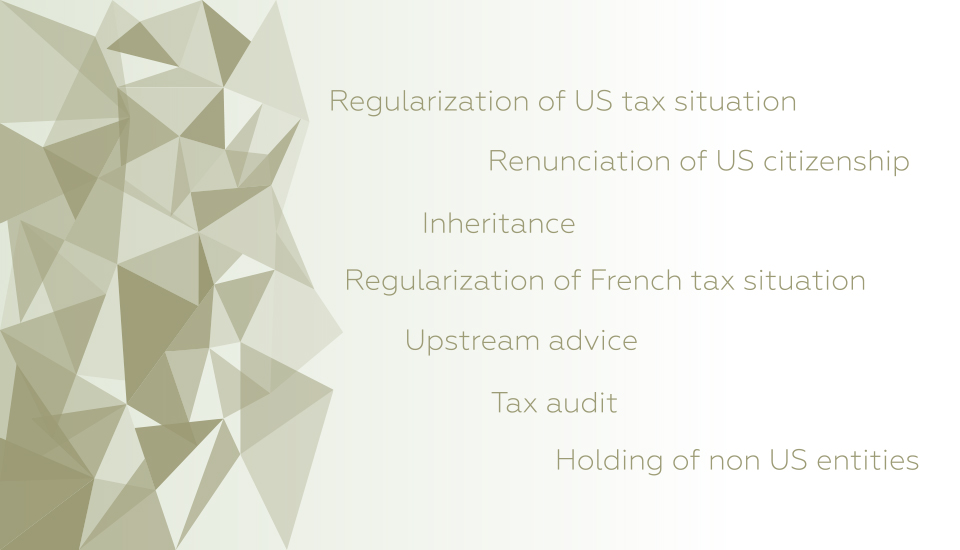 The clients of the firm have different profiles: entrepreneur, shareholder, employee, self-employed, retiree, annuitant, heir, student, etc. For example, the firm handled many cases of regularization of US tax situation for "Accidental Americans"…
Contact us
Address
Cabinet Bret-Ziller is located 149, rue de Rome, 75017 Paris.
Metro: Rome (line 2) Train: Pont cardinet.
Bus: Legendre (line 53) or Square des Batignolles (line 66)
Contact informations
Tel: 01 44 69 31 40
Fax: 01 44 69 31 41
Email: cabinetbretziller@bret-ziller.com